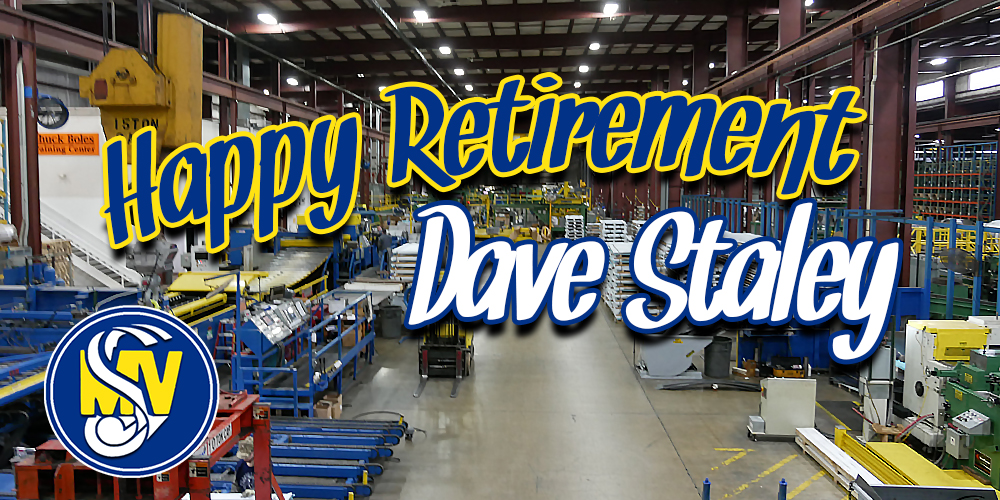 "I enjoyed the last 25+ years at MVSS and am looking forward to my retirement" – Dave Staley
On June 30th, Dave Staley will be retiring from MVSS after 27 years. As Traffic Manager, Dave has been instrumental in the growth of this company and has delivered a consistent high-level of performance from our traffic department over the years. Although we are sad to see him move on, we are excited for Dave to enjoy his well-deserved retirement.
Replacing Dave, we will be splitting his duties among a few familiar faces at MVSS. Dawn Treon will assume the day-to-day duties of inbound freight and Chris Woodward will be joining us from our shipping department to handle outbound freight. Dawn and Chris have nearly 50 years of combined experience at MVSS and are looking forward to working closely with all of you.
Dawn Treon
dtreon@miamivalleysteel.com
Chris Woodward
cwoodward@miamivalleysteel.com
Please join me in congratulating Dave, Dawn, and Chris as they all enter a new stage in their respective careers!