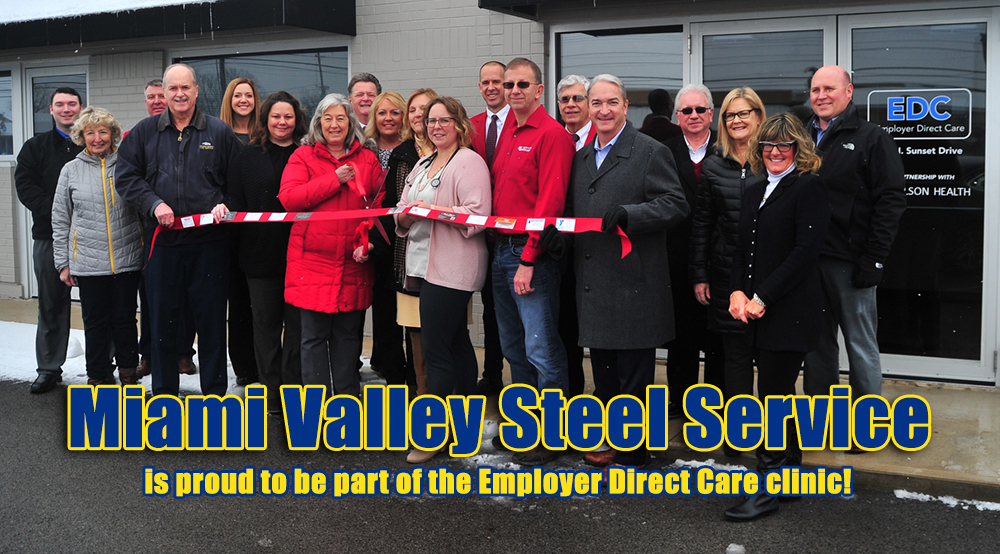 Miami Valley Steel is proud to be a part of the new Employer Direct Care clinic that's now open in Piqua! 
We've joined forces with 6 other local companies, along with a local healthcare system to provide health services to our employees through the first near-site private health clinic in the region. Together our network of local partners will share the operating costs and make sure the prices stay low, while offering our employees and their families access to primary care, prescriptions, diagnostic tests, occupational healthcare and wellness services all from this conveniently located clinic.
We're excited to bring this new benefit to our team, and we think it will be a big hit!