Chances are you have heard the recent chatter about the tight scrap market and the subsequent steel increases. Those paying closer attention have noticed a significant change in your monthly scrap prices over the past several months. Specifically, since October 2016 those numbers have nearly doubled.
So, what happened? The short answer is, a lot:
1. Increased demand
2. New consumers in the market for scrap
3. Downstream issues resulting in the need for additional scrap
4. Changes in International markets
These are just a few of the factors that are contributing to the rising market, but we are not in unfamiliar territory. In fact, from 2010 through 2014 there were only 4 months where the market was meaningfully less than it is today. Two of those months (November and December 2014) were the start of the significant market correction that we experienced in early 2015.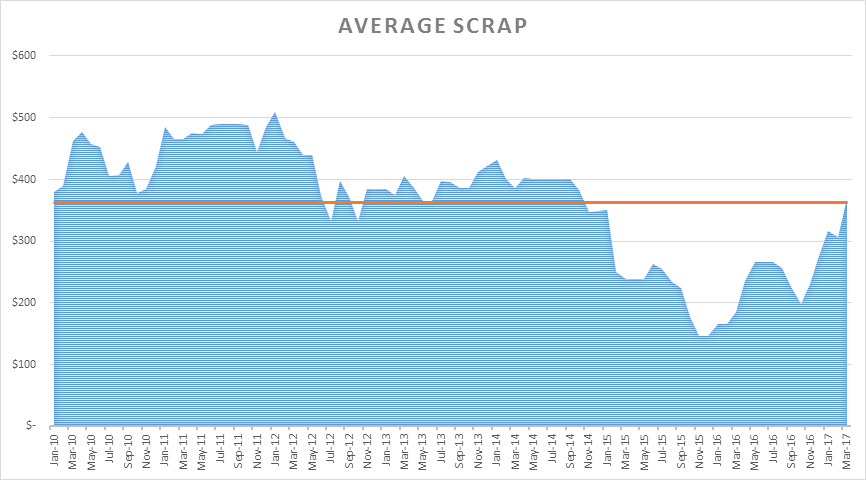 Will the market correct? Are we back to where we started? Will we see a continued rise in input costs?
At Miami Valley Steel Service, we are not interested in guessing the future but we are committed to helping you prepare for it. As always we have plenty of steel available for your needs, and are happy to discuss market conditions and how they may affect your demand.
Feel free to contact your MVSS representative to discuss your questions and needs.
Interested in the relationship between scrap and how steel is produced? Take a look at our "Steel 101" presentation.